Julia Kozemko Chupack 1911-1999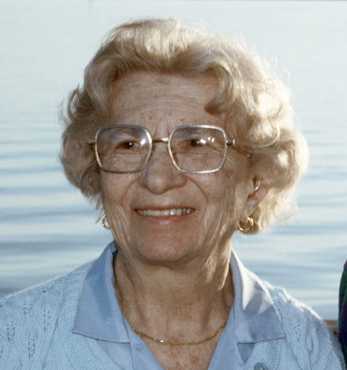 Julia Kozemko Chupack
Lopez native, former Williamsport resident
Julia Chupack, a resident of Menlo Park, CA, for 32 years, died peacefully at Stanford University Hospital on December 21, aged 88.
Born in Lopez, PA, Mrs. Chupack was the last survivor of the three daughters and six sons of Fyodor and Pelagia Kozemko, and the widow of Stephen Chupack, who managed clothing factories. The family moved from Lopez to Williamsport in 1947. In 1967, she came from Williamsport, PA, to Menlo Park, CA, to be near her daughter.
Mrs. Chupack was a faithful member of the Catholic Community at Stanford University and donated hand-made articles to various charities.
She is survived by her daughter and son-in-law, Fayne and Fred V. Murphy of Menlo Park, CA, by her son and daughter-in-law Stephen F. and Jeanette Chupack of Huntington, VT; by her grandsons Fred Stephen Murphy of Mountain View, CA, Matthew B. Murphy of San Diego, CA, and Stephen T. Chupack of Hinesburg, VT; and by many nieces, nephews and other relatives.
A Memorial Mass was held at St. Thomas Aquinas Church, Palo Alto, CA on January 15, 2000. It was celebrated by the Reverend Patrick LaBelle, O.P., and attended by her son and daughter, by her daughter-in-law and son-in-law, by two of her grandsons, and by many of her friends and neighbors.
Her remains were placed in the family grave at Williamsport, PA, in a ceremony attended by the Reverend Steve Halabura, her daughter and son-in-law, and friends.